LED Video Walls Houston (281) 630-6900 
Call for a free quote today! LED Video Walls for rent or sale, new or used.
LED Video Walls are big in Houston. Most big events, or events that want to make a big impression, use LED video walls. This enables them to really take their show or event over the top. High quality sound and lighting are critical to the success of any production, LED video walls take things to a whole other level. There may be no other way to impress your audience more than the impact of video walls. For this reason we at Power Factory Productions Unlimited are committed to doing whatever it takes to try to incorporate them into most of our productions.
Bring your next concert or big event to life with large indoor or outdoor video walls.
Have you ever been to a concert and not been able to see the performer? You've paid big money but you can't see your favorite artist perform. Somehow it just doesn't seem fair does it? Well the solution for that is LED video walls. Now everyone can see the show close up, no matter how much you've paid for your seats.
If you're a promoter you can make sure that all of your clientele are 100% completely satisfied. What does this mean for you? That all your customers are very likely to keep coming back to you. When you're in business that is of the utmost importance.
Usually the impression you want to make on both you clients and personnel is a big one. LED Video Walls is one of the best ways to accomplish that.
Large Format LED Video Walls for any occasion.
Please ask your account executive for details.
LED Walls are the latest technology.
Why not take your event to the next level. 
Your audience will love you for it! No doubt the impression you will make will pay off in the long run. In most cases the extra expense of high energy video production can be offset by the advertising you can sell displaying commercials and logos on the screens.
LED Panels In Concert Outdoors
With LED Video Walls you can not only put up logos, videos, and live camera feeds, but you can incorporate colorful computer graphics that bring an extra level of excitement to the stage production. The creative possibilities are only limited to the designer's imagination and creative abilities. 
Looking for a great backdrop? Look no further. Video Panels give you literally endless options and looks!
LightKing LED Panels in Stock – Ask for Sales
Product Details
Brand:

Model number:

Applicable environment:

Pixle pitch:

Pixel configuration:

Brightness:

Colors:

Cabinet size:

640mm x 640mm x 123mm (25″ x 25″)
Professional Super High Quality Outdoor High Resolution 6.6mm Video Panels for Every Occasion!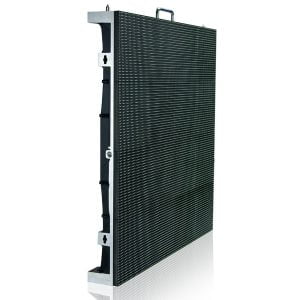 These panels are in stock & ready for rent. Call our rental department for a great price on your next event!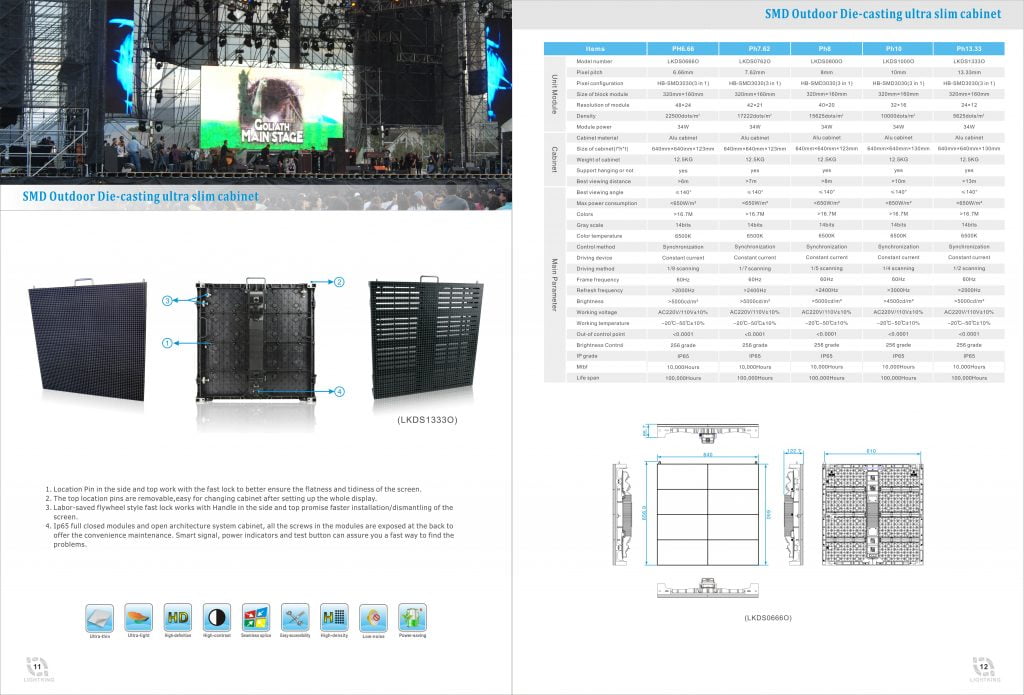 LED Video Walls are the latest technology. You can make any event look big with these impressive panels. The limit to the design and creativity is endless. Wtih the ability to put literally any content on these surfaces, the looks that can be designed is limited only by the creativity of the designer. From color graphics to video images, any combination can be achieved. These LED Video Wall panels are perfect for any occasion, from a trade show booth display to a backdrop on a conert stage, they make everything you are doing look much more impressive. Try adding them to your next event. You won't want to do another one without them!
Big outdoor LED Displays, please call today for more information.
Professional productions at good prices, call today. (281) 630-6900 or simply request an estimate at: info@powerfactorypro.com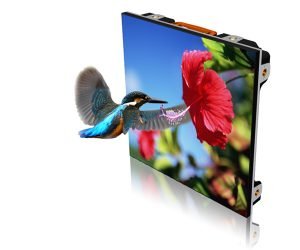 Incredibly Beautiful LED Video Panels

info@powerfactorypro.com