Incredible products at incredible prices in Houston
About to put on an event? Don't know where to start? We got you covered. With our selection of state of the art AV equipment, we can supply you with all of your AV needs. And all within your budget.
Power Factory Productions in Houston is pleased to offer video and sound equipment like audio mixers, soundboards, and video cameras to the Houston area for incredible prices. We have an incredible inventory of:
Atmosphere, Fog, and Haze Machines
Lighting Consoles
Lighting Equipment for DJs
Lighting Fixtures
Live Instruments
Line Array Speaker Cabinets
Soundboards
Sound Mixers
HD Video Cameras
Video Walls
We have everything you need to make your event a success. With our expertise and state of the art equipment, we will have you up and running and ready to take on large audiences. For an incredible price, we can help you find the equipment you need to put on your dream event. We know everything you need to make your production a success. Our skill and award-winning equipment are hard to come by. That is why most places charge outrageous prices. However, we make sure to keep our prices more easily affordable so we can better serve the Houston area. Come visit us at our location and see our selection for yourself.

The leading brands in audio, sound, and video production






digico logo
yamaha logo
ns_design
A simple, easy, knowledgeable purchasing process
Have you ever gone to the store and found that the salesperson has less knowledge about the products they are selling than you do? Frustrating, isn't it?!! You came to learn a few tips and tricks. Maybe even the basic care instructions. How to use it. Where to put it. How to take care of it. It seems reasonable to expect the very people selling the products to know about what they sell.
At Power Factory Productions Unlimited, we always know about our products. We are here to answer your questions at any time. Our Houston team of highly trained professionals has extensive knowledge in most audio, lighting, video products for sale on the market today. That's because they use the same AV equipment they sell in the field on a regular basis. They know the dos and don'ts, the ins and outs, when and where you should use something, and when not to. Everything you need to know to help your equipment function at its optimum capacity.
Having the right audio mixers, soundboards, video cameras, and other AV equipment is key to your success. We understand this because AV equipment and production are our specialties. Why not let our team assist you in determining which audio, lighting, video products for sale are the best fit for your needs? Tell us what you are looking for and what you plan to use it for then our AV team will guide you in finding the right equipment within your budget. We have a wide selection to choose from which will aid you in selecting the proper AV equipment to meet your needs. Let us help you find the right AV equipment at the right price. Call Power Factory Productions in Houston today! (281) 630-6900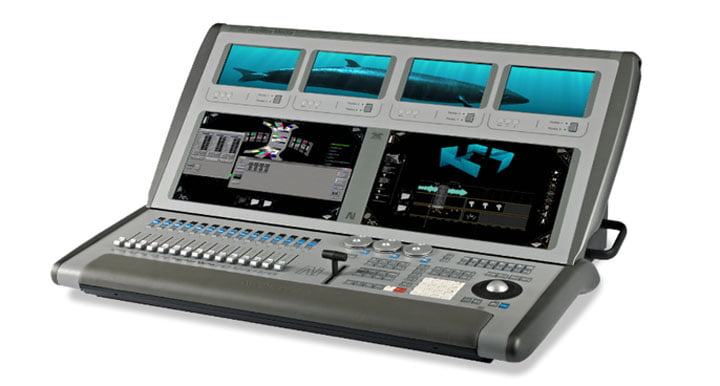 Contact us today for a quote
Competitive pricing
Leading brands
Easy sales process
Convenient location for pick up
Shipping available for non-local customers