Sound System Rental Houston
If you are planning a wedding, you want to ensure your guests can hear you say, "I do." The best way to do this is by finding a quality sound system rental Houston.
Think about it. What is the most important part of your entire wedding ceremony? While many believe it is entertainment, this is just not the case. If your guests are unable to hear you exchange your vows and say those two, little, tear-jerking words, it means trouble. Finding the right sound system rental in Houston can ensure this isn't an issue.
But you may still wonder, does your wedding need a professional-grade sound system?
Is Sound System Rental Houston Necessary?
When it comes to renting a sound system, you don't have to guess if this is necessary. There are a few indications that help you determine whether or not sound system rental in Houston is necessary. You can learn a bit more about three important considerations to make by continuing, below:
Your Guest List
Do you expect more than 100 guests at your wedding? Do you plan only to have 40 to 50 guests? While it is charming to try and keep things intimate and avoid using electricity or microphones, this isn't always possible. If you expect a large crowd, then it may get difficult for those in the back to hear what is going on.
As a general rule of thumb, once your guest list reaches 100, you need amplification. This is approximately the number of people that fits on two school buses. If you don't invest in audio equipment at this point, you may live to regret it. In fact, for many, at the 75 guest mark, amplification is a good idea.
You Have more than Eight Rows of Seats
The majority of church pews take up about three feet of space. Even if you use folding chairs, the same amount of space is used. This means if you have eight rows of seating, your guests in the back are 24 feet away from where you are saying "I do." This is a far distance.
If you want to experience this for yourself, use the parking lot test. You and a friend go to an empty parking lot. The majority of the parking spaces are eight feet wide. This means that an eight-row wedding aisle is approximately three spaces long. To make up the distance from the officiant to the first row, add an extra parking space. Now, see if your friend can hear you from four parking spaces away. Can they talk normally, or do they have to yell?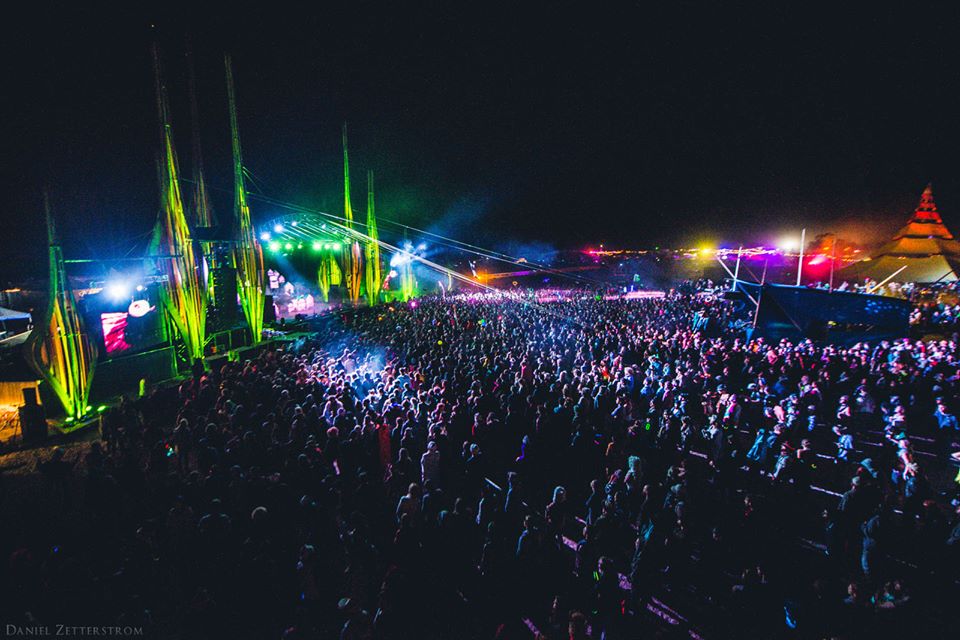 Your Ceremony is Outside
There is no question that outside weddings are beautiful. However, being outside makes it tough to hear what is going on. When your ceremony is inside, the sound reflects and can bounce back. If you are outside, it simply disappears.
In addition to the wind, you have to deal with the "sounds of nature." If you are getting married next to a major road, you also have to deal with that.
What to Look for From a Great Sound System
Have you figured out that you need a sound system for your wedding? If so, now you need to find out what type of sound system you need for the ceremony. There are several essentials to look for.
At Least Two Wireless Microphones
When you work with a quality sound system rental service, they are going to ensure you have just what you need. However, there are a few things you need to make sure are on their list. You need two microphones, at least. One is a clip-on mic for the wedding officiant. The event also requires a handheld, wireless microphone. This allows any other speakers to be heard clearly.
You may wonder about people hearing your vows. For the majority of situations, the microphone on the officiant can pick up the bride and groom, too. This ensures you don't have to wear your own wire.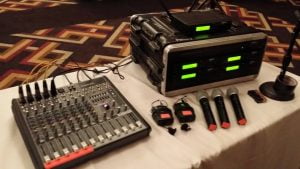 A Mixer and Speakers
Who wants speakers in their wedding photos? If you are like most people, this isn't very appealing. A quality rental company can help you set up the speakers behind your guests. If this isn't possible, they can help make the speakers as inconspicuous as possible.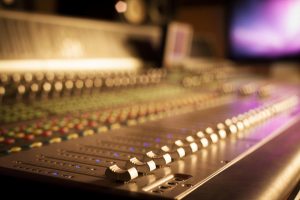 A Sound Engineer
Some audio rental services handle the sound system you use. However, there are others who just rent the equipment and leave you to sink or swim.  You need someone who knows what they are doing to handle the audio equipment. This is especially true if you have planned an outside event. One unplanned gust of wind can make things noisy. Also, each person is going to need the microphone set at a different level. A quality rental service can ensure your sound is superior for the duration of your event.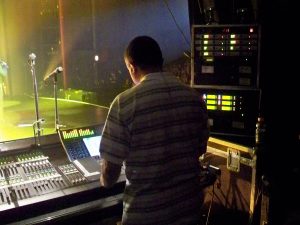 Leave the Audio to the Professionals
If you aren't a sound expert, you need the help of someone who is. Take some time to find someone who understands how to help you get the quality sound you want and need. When you find a quality rental service, you don't have to worry about it. You can enjoy your wedding day and have peace of mind the sound is taken care of, too.
Finding the right service provider for your wedding's audio needs is not as difficult as it may seem. Power Factory Productions has worked in the Houston area for years. The technicians are professional and can accommodate your needs. They also understand how to help you get the exact sound equipment you need based on your wedding plans.
Sound systems for any event are often tricky. If you don't have prior experience with this type of equipment, then calling the professionals is a good idea. They can help ensure you get the quality sound you want and need. If necessary, they can even recommend what audio equipment is right for your wedding. When you are looking for sound system rental Houston, look no further than Power Factory Productions.
Houston TX Fun Facts
Houston is home to the JP Morgan Chase Tower, Texas' tallest building
The city is also home to the Texas Medical Center, which is considered the largest medical institution in the world
Houston has over 10,000 restaurants and hundreds of food trucks
Click here for more information