_______________________________
Houston Sound System
When preparing for a special event, there is no question that it takes quite a bit of time. You also have to plan carefully. In addition to selecting the venue and inviting guests, you also have to choose the right Houston sound system. The right sound system ensures everyone attending the event can clearly hear what is going on.
You may think that buying the sound system in Houston is the right move. However, this is often quite costly. The majority of people don't have the budget to cover this expense. As a result, renting the sound system makes more sense.
When you rent the sound system, you get everything you need. The rental company can even help you choose the speakers to maximize sound quality.
A fact that some don't realize is that all sound systems aren't created equal. In fact, several factors can impact the sound quality created. Considering these things carefully can help ensure the right system is selected, regardless of the size or type of event planned.
Choose a Houston Sound System that Works with the Venue
Are you ready to browse sound system options? If you are, you need to think about the venue. The location of the event impacts what type of sound is needed. For example, is the event outdoors or indoors? There are some other considerations to think about related to the venue, too. These include:
Is there a highway nearby?
Is the venue being used by other guests at the same time?
When making venue considerations, you also have to find out if there are any sound restrictions. Talk with the manager at the venue to find out. They may not allow some types of sound systems in Houston to be used. You also have to think about where the power outlets are located. This is going to dictate how your selected sound system is setup.
How Big is the Event?  

Another factor that impacts the sound system is how big your event is. There is a huge difference in a system used for a backyard party and one for a corporate event. Think about how far you need the sound to reach. When you know this, you can feel confident that all your guests can hear clearly.
Make concessions to increase the sound if necessary. Many Houston sound systems are expandable. Choosing this option allows you to accommodate more guests at the last minute if necessary.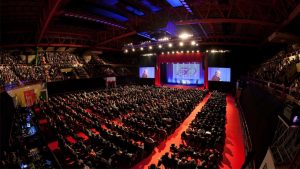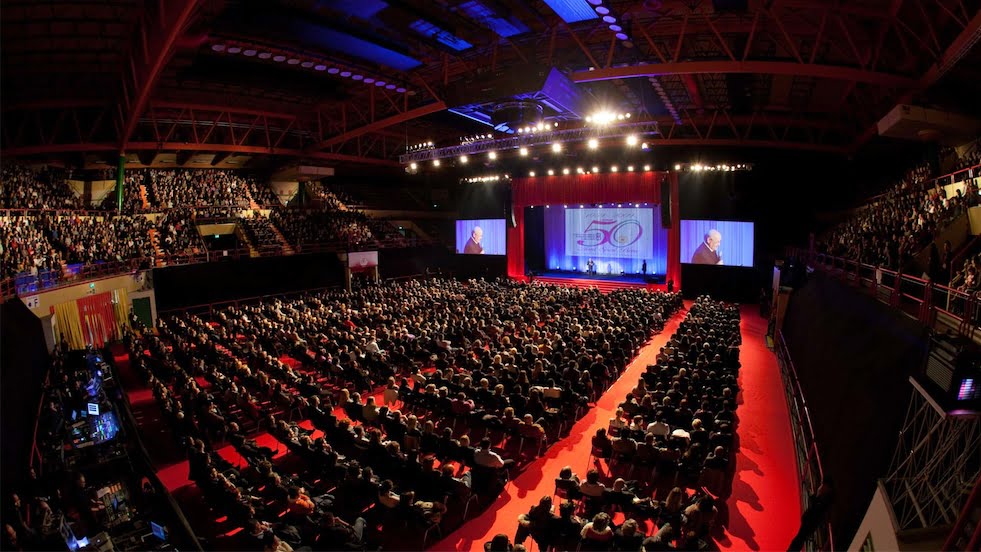 How is the Sound System Being Used?
Are you in charge of the event? If not, you need to talk with the event planner to figure out how the sound system is going to be used.
For example, is there a live band performing? If so, you have to find out if the system is just being used for music. Also, are there several speakers or performers scheduled? If so, you may need multiple microphones, too. If you aren't sure of the specifics, you need to find out. The only way to ensure quality sound is provided is to know how the sound system is being used.
Do You Need other AV Equipment?
Do you just need quality sound for your event? If so, you can stop looking here. However, you may also need additional AV equipment. If this is the case, you have to find a company that offers full services. Some of the other AV equipment a quality company offers includes projectors, speakers, microphones, and computers. They may also provide stage lighting, backlighting, and other types of lights to enhance the event.
Just like with the sound system, make sure the rental service offers innovative technology. This ensures you get the results you want and need for your event.
Finding a Reputable Company
Now that you know all the considerations, you have to find the right company for the sound system. If you have decided to rent, rather than buy, you need to find a quality service provider. Don't worry, this isn't an impossible endeavor. Having some tips to help along the way is beneficial, though.
Considering the factors here can get you started. Remember, you need to evaluate several rental services. This ensures you find the right company for your needs.
A good rule to follow is to choose a company that is known for reliability and customer service. When you do this, it gives you peace of mind. You can have confidence the equipment delivered is just what you ordered. Quality is also an important consideration. Only work with companies that offer the latest sound system equipment. If they only offer off-brand equipment, it is best to look for service elsewhere.
Make the Right Choice
Choosing quality means the sound for the event is going to remain superior. You don't have to worry about people struggling to hear. This can help ensure your event is successful.
If you are unsure of what to look for, you can use this quick checklist:
Is the name brand equipment offered?
Do they offer the latest equipment?
Are the prices affordable or competitive?
Is there an array of items to choose from?
Is the support and service provided while the items are in use?
If you are in charge of an event, your top priority is to ensure everyone has a great time. One of the best ways to do this is by ensuring the sound system is top-notch. Don't hesitate to ask questions about your sound system provider if you have them. If you fail to ask the right questions, you may not get the desired results.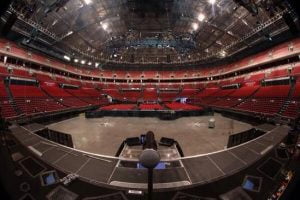 When you are searching for a company offering exceptional services, simply call the professionals at Power Factory Productions. The company has been offering sound equipment for years. They have assisted many people in planning the perfect event. The team of professionals ensures you get just what you need. In addition to offering the equipment, they provide setup and ongoing service if issues arrive. Don't settle for second-best when it comes to the sound at your event. When you need a quality Houston sound system, Power Factory Productions delivers.
Houston TX Fun Facts
The city has 10,000 restaurants and hundreds of food trucks, making Houston the city that eats out the most in the U.S.
Houston is home to Texas' tallest building, the JP Morgan Chase Tower
The city is home to over 400 events every year
For more, visit here