___________________________________
Audio Visual Rentals Houston
Do you need audiovisual equipment for an upcoming event? If so, you need to take the time to find a quality provider of audio visual rentals Houston. The fact is, most people who need this equipment are planning some important events. Chances are there are quite a few people relying on you.
If you choose the wrong AV equipment, or if you fail to set it up correctly, it can ruin the entire event. In fact, it may result in an adverse impact on the success of the event. Don't ever make the mistake of thinking the rental company you use doesn't matter. This is simply not the case. A quality AV rental service helps to ensure the success of your event. In fact, the company you choose for audio visual equipment in Houston can make or break the entire occasion.
If you are ready to get quality equipment, make sure to use the suggestions below. When you know what to look for, you can easily find a quality rental service.
Quality Audio Visual Rentals Houston Provide Support
Support is critical when it comes to audiovisual equipment. This is especially true if you are not an AV professional yourself. You need to ensure that you can receive support from the experts if needed. In most cases, whether or not you need support depends on the venue's size. It may also rely on the levels of expertise you have with these rented items.
Keep in mind, not all companies offering audio visual rentals in Houston provide on-site support. However, a quality service does. Even if they are not local and don't have any staff at the event location, they likely have partnerships. This means you can receive help from subcontractors of the company. Even if you don't need any support, a quality AV company is going to offer it. This is a sign it is a full-service business that is dedicated to providing quality results for your event.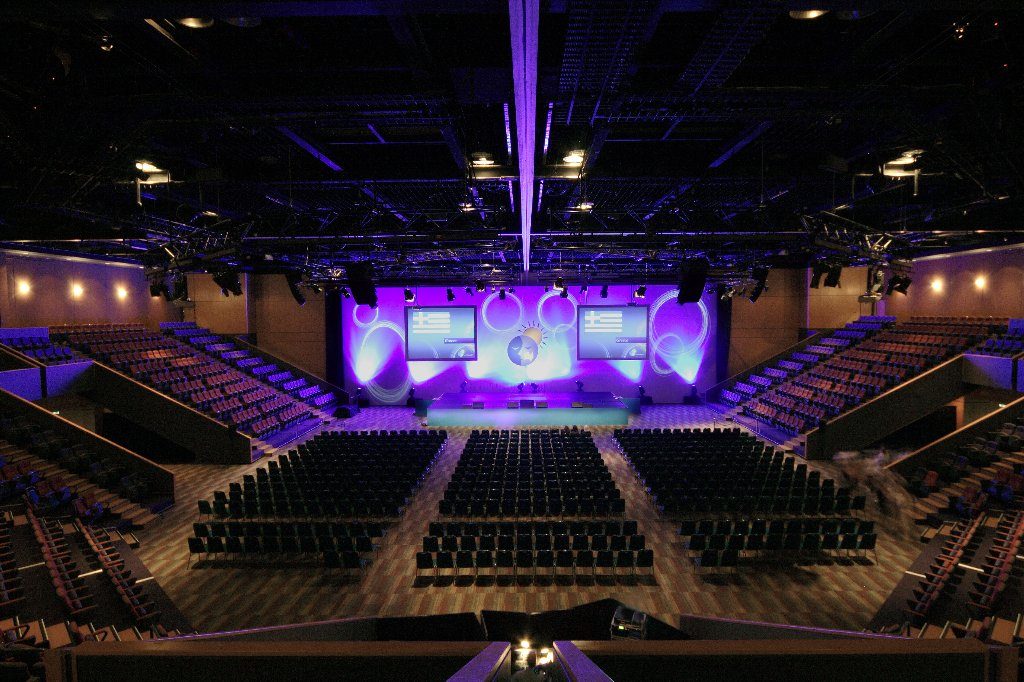 No Conflicts of Interest
Some AV providers are actually tied to various local venues. As a result, the venue may offer AV equipment rental. They may also provide support staff at a higher cost. The fact is, choosing to work directly with a provider of audio visual rentals in Houston is the best course of action. In some cases, it can save you between 100 and 200 percent on the total rental costs.
Expertise and Experience
Some AV companies only allow you to rent the equipment. However, it is smart to find a company with a track record of experience. You need a service provider that is willing to act as your AV advisor if necessary. Modern AV technology and equipment is extremely advanced. Only industry experts can help you avoid serious problems, such as compatibility issues. However, they are also able to help enhance your project. This is done by recommending AV options that match the venue and your needs.
In many cases, customers pay for high definition projectors and screens but don't have the HD computer that can support it. If you don't have a computer with HD capacity, the high-quality projectors and screens just don't matter. Without the computer, the audio and visual can suffer. This results in the event being much less appealing.
It is also popular to stream events live. However, to do this, you need a bandwidth of at least 600K. The majority of event facilities and hotels don't offer this high level of bandwidth. However, a company offering quality audio visual rentals in Houston does. They know to ask what you need and provide the right solution as part of your rental package.
You don't have to settle for an order filler. Instead, you need to find an AV partner who is willing to go the extra mile. To make sure they fulfill your event's needs, they need to ask plenty of questions about the event. They need to also anticipate any possible problems that may occur. This ensures your success and that you have the equipment needed.
Remain on Budget and On Time
Any reliable AV rental service has a huge array of equipment on hand. This ensures they can fulfill the needs that any event has. It also means they can meet various compatibility requirements. The right service offers a comprehensive tech checklist and takes an approach to your event that ensures success. If they plan properly and think ahead, then you can have peace of mind the AV equipment you need arrives on time. It can also help ensure you stay on budget.
Acquire and Check References
What type of event are you planning? Do you have a concert planned that is going to have hundreds of guests? Are you planning a smaller wedding? Or, a school event? Regardless of the event, it is a good idea to check the references of the rental service.
Start by asking the service provider for references. Once they provide a list of names and phone numbers, start making calls. When you check the references, you can receive a first-hand report of the company's services. You can also learn how long it took to set up equipment. It is easy to get duped by advertising. However, if you take the time to check references, you can know for sure if you have found a quality service provider.
Are You Ready to Hire an AV Rental Service?
If you are ready to hire a company, take the time to find the right one. At Power Factory Productions, you can feel confident you are receiving quality services. You can call the helpful staff to learn more. Simply dial (281) 630-6900 to do this.
Don't settle for just any rental service. When it comes to quality AV equipment, you have to have the right service provider. If you don't, it is going to cost you regarding quality entertainment. If you are ready to find a service offering audio visual rentals Houston, make sure to use the tips and suggestions here to do so.