___________________________________
Houston Audio Visual Rental
Finding Houston audio visual rental services doesn't have to present a challenge. However, it is smart to know what to look for. After all, you can't trust just any service that claims to offer superior products and results. The old saying goes, "seeing is believing." The best way to "see" what an AV rental service has to offer is by speaking with past customers.
However, if you have an event coming up, you want to feel confident in the audiovisual rental service in Houston you choose. Asking the right questions and considering certain factors is the best way to accomplish this. You can learn more about this by reading the information below:
How Long has the Houston Audio Visual Rental Service Been in Business?
One of the first things to consider is the amount of time the AV rental service has been in business. A company that is newly established may not have "roots" in the community or area. As a result, they may not have too many past customers. This makes it difficult to know the type of services they offer.
However, you can still do a bit of research on your own. For example, does the audiovisual rental service in Houston have a website? If so, you can learn about the services they offer there. You can also see their prices and the type of customer support they have available.
In most cases, if a company isn't well established, it may not provide the quality services needed. Power Factory Productions has been offering services in the Houston area for several years. You can learn more about their business by calling their staff at (281) 630-6900.
What Services does the Company Offer?
Once you have found an AV rental service, it is wise to learn about the services offered. While you know they provide AV equipment for rent, does it end there? A quality AV rental company offers much more. When you begin to consider a service to use for your event's audio and visual needs, there are several factors to keep in mind.
Set up services for the AV company.
Support and service for the equipment.    
Clean up and pick up services.
If the company, doesn't offer additional services, it is a good idea to keep looking. This is especially true if you don't have any experience with this type of equipment. It is often challenging to use. If you don't know what to do, you need someone available to provide help. Finding a company that offers support and service is the best course of action.
Does the Company Offer Competitive Prices?
You don't have to spend all your budget on the audio-video rental services in Houston you need. If you think like most people, you have selected to rent the items to avoid the high cost associated with buying the items. Before settling on a company, take some time to compare two to three rental services. Don't just think about the price. Ask for a detailed outline of everything the estimate covers. If it only includes the use of the equipment, a low price may not represent an excellent deal.
Also, don't automatically pick the lowest priced option. Doing this may set you up to receive subpar services. Avoiding this is easy. Just take the time to compare several rental service prices.
Can the Company Help You Figure Out What You Need?
There are many types of AV equipment to choose from. In some cases, you may not know what you need. After all, weddings have very different AV needs than a larger concert. You need an AV partner that can help determine what it is you need. Some of the equipment options you can choose from include projection screens, sound systems, speakers, and more. If you haven't ever had to handle the AV equipment for an event before, you may not know what to do. As a result, you may not know what equipment to rent. Don't let this happen. Find a quality partner, such as the team at Power Factory Productions.
Do They Provide Support and Service During the Rental Period?
One of the key factors to look for when searching for a quality AV rental service is whether or not they offer service and support for the items you rent. Many companies send technicians out with the equipment to provide full training on how to use it. There are others who offer on-going service during the time the item is rented. Any quality service is going to provide some on-going service and support. If they don't, it is a good idea to keep looking.
Tips for Making Your Decision
Are you ready to choose an AV rental service? If so, you need to consider the questions here carefully. If you don't take the time to find the right company, you may face several adverse consequences. Some of the most common include:
Paying too much for sub-par services.
Not understanding how to use the rented equipment.
Inability to use the equipment.
Sound and displays that are not up to your standards.
No help if issues arise.
Inability to recover deposits if you can't use the equipment.
It is clear that it is imperative to find the right rental service for the audiovisual equipment you need. Regardless of if you are planning a wedding, concert, trade show, or some other event, having quality sound and images is crucial. In fact, not taking your time may result in the entire event being ruined. This doesn't have to happen.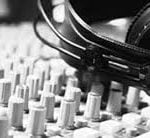 If you need service now, then the best place to go is to Power Factory Productions. Located in the Houston area, you can count on the services the professionals here provide. You can save money and get the AV equipment you need. Don't settle for second best. There is no reason to do this. In fact, doing so is only going to leave you without the equipment you need. With the information here, you can easily find a quality Houston audio visual rental service.